Another Busy Day Supporting War at Shannon
Posted on:

14 July 2018

By:

shannonwatch
Body:
July 12th was another busy day at Shannon Warport. Of particular importance was the arrival back of a National Air Cargo plane on contract to the US military using call-sign CMB545. It arrived at 9.38 am this morning 12 July. We tracked its recent war supporting flights as follows: (all times are local)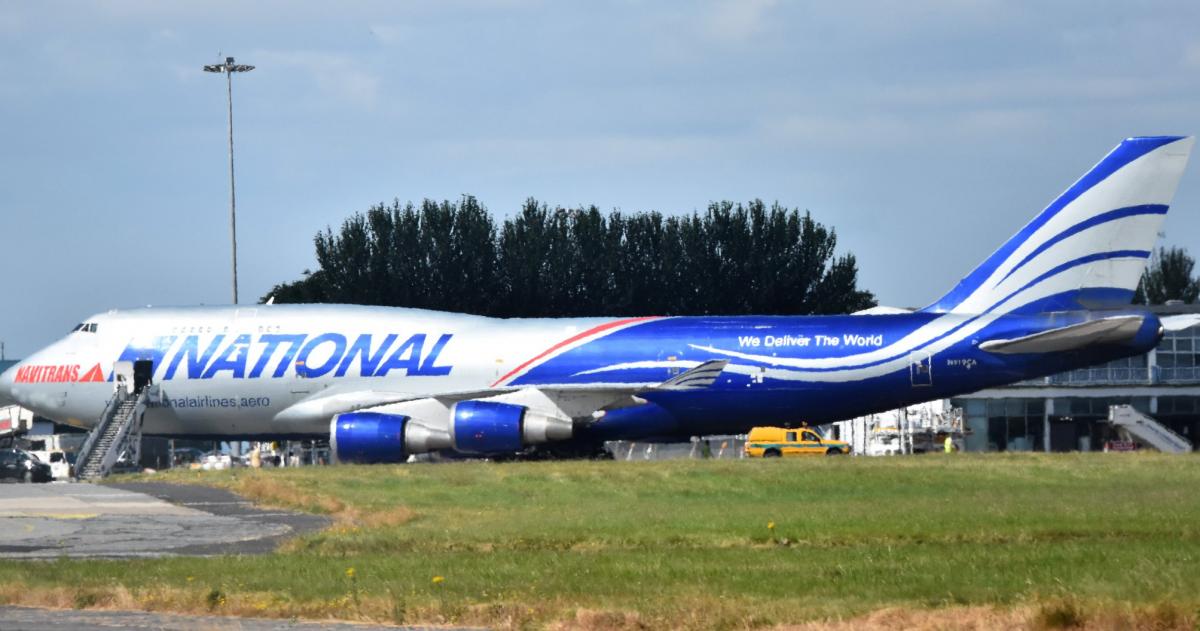 Tue 10 July take off Dover AFB DE USA at 7.01am 
Tue 10 July landed at Moody AFB GA USA and took off again at 4.10pm
Wed 11 July refueled at Shannon call-sign CMB535 and took off at 2.32am heading East towards some unknown destinations in the Middle East. In next showed up on a flight path over Pakistan indicating it had probably made a delivery to Afghanistan, and was then heading towards Djibouti. 
Wed 11 July landed at US airbase Camp Lemonier in Djibouti at 11.30pm. 
12 July it took off from Djibouti at 3.46am and landed at Shannon at 9.38am (this morning). It refueled at Shannon and took off again heading west towards the USA at 11.39am. 
We first became aware of this aircraft on the morning of 11 July. It flew over Limerick after taking off from Shannon at 2.32am. Then this morning 12 July we discovered it had landed again at Shannon. One of our members then went to Shannon Garda Station and asked to have it searched and investigated while it was still at the airport. However it took off again shortly after the request was made.
The presence and refueling of this aircraft at Shannon is of particular importance for several reasons. Firstly it is a cargo aircraft as distinct from a passenger aircraft and it was on contract to the US military at all times on 10,11 and 12 July 2018. It visited two US air force bases just before flying to Shannon late on the evening of 10 July and taking off again early on morning of 11 July and making a number of stops in the Middle East including very likely in Afghanistan, before its final delivery to Camp Lemonier in Djibouti. This is the camp that is used by US special forces and the CIA for its special forces and drone attacks in Yemen. It is possible that this aircraft was delivering military materials including munitions, missiles and possibly even drones to Camp Lemonier, and if so these munitions would probably be involved in attacks on Yemen that will kill very many civilians, including children.
The other US airplane at Shannon on July 12th was an OMNI Air US troop carrier N828AX using US military call-sign CMB546. It was refueled and took off again at 10am heading towards the Gulf region in the Middle East.
And yet our Government has the cheek to look for a seat at the UN Security Council citing our important role in promoting international peace!! We are promoting war and the killing of innocent civilians at Shannon Airport today and every day since 2001.