NATO Warships in Irish Ports
Posted on:

7 October 2021

By:

shannonwatch
Body:

Last Sunday 3rd Oct we had two Dutch NATO warships visiting Irish neutral ports.
Jehan Ashmore wrote in AFLOAT:
"The Royal Netherlands Navy's largest ship HNMLS Karel Doorman, displacing 27,800 tonnes, arrived in Cork Harbour this afternoon to berth at Cobh, having sailed from Greenock, Scotland."
He also reported that the HNLMS Rotterdam arrived in Dublin Port the previous day and berthed at the North Wall Extension next to the Tom Clarke (East-Link) toll-bridge.
We believe that NATO ships should not be allowed Irish ports while it is invovled in wars of aggression in the Middle East. Such visits are almost certainly part of an ongoing propaganda campaign to end Irish neutrality and for Ireland to join NATO and the European Union army.
Photo is reproduced from Afloat.ie and is credited to Port of Cork (Twitter).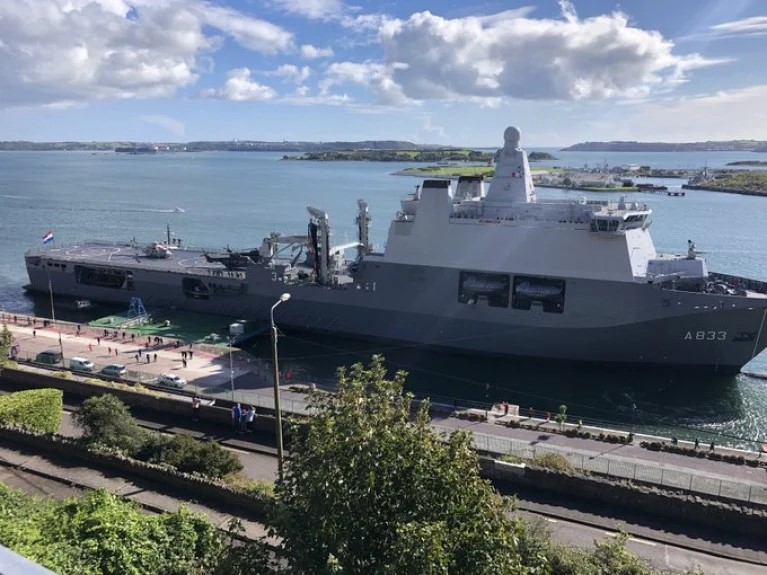 We also have a  photo of peace activist Tony Cronin protesting against this NATO warship at Cobh harbour on Sunday.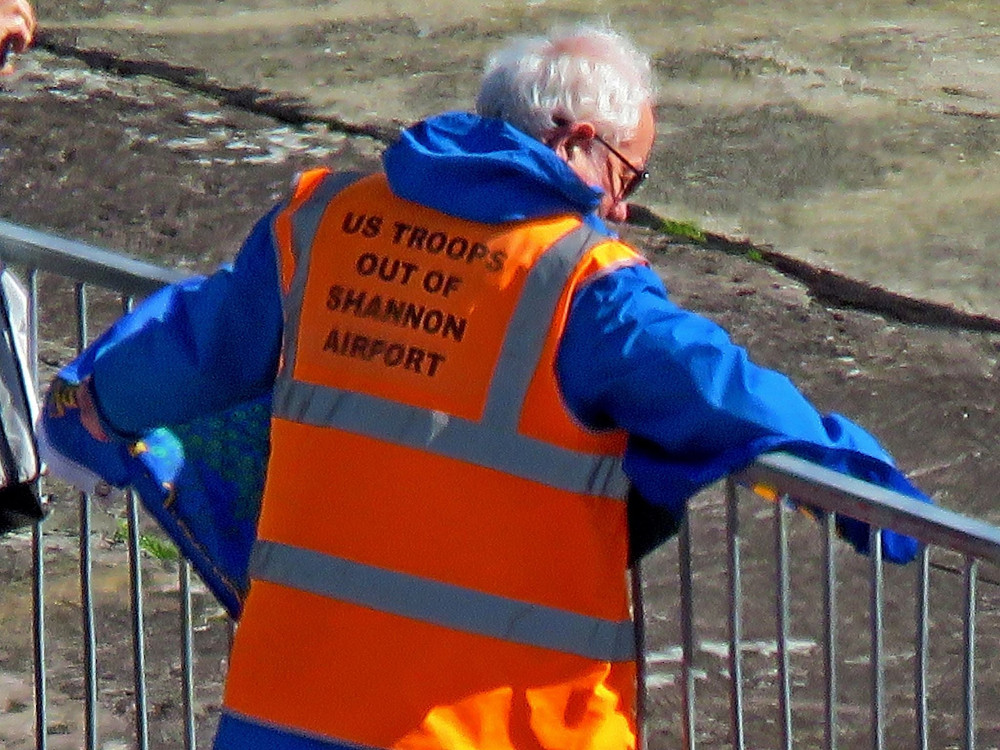 We need more like Tony to maintain the opposition to these ships in Ireland.