Questions about Flights Linked to US Military for our New Government
Posted on:

3 August 2020

By:

shannonwatch
Body:
Both Shannon and Dublin airports have been busy supporting the US war machine this weekend.
At Dublin we had GainJet Aviation Boeing 757 SX-RFA flying from Benghazi in Libya to Dulles Airport in Washington DC on Sat August 1st. It also flew back from Dulles Washington to Benghazi, again with a refuelling stop in Dublin early on Sunday morning.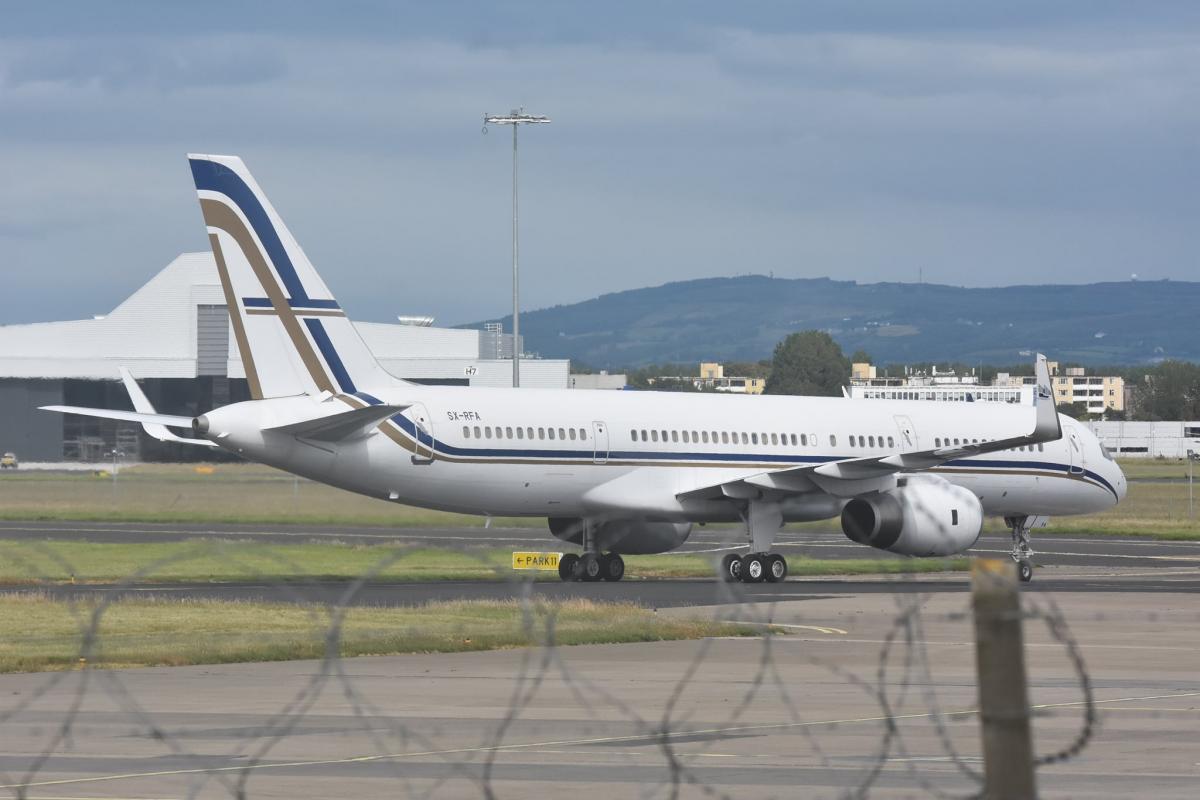 It looks like it delivered passengers from Benghazi to Washington. But who were these passengers, and why were they travelling from Benghazi which is the headquarters of General Hafter who is trying to overthrow the UN recognised Government of Libya? And why were the passengers travelling to Dulles Airport which located beside the headquarters of the CIA at Langley, Virginia? And why is Dublin Airport being used for such activity?
Meanwhile there were the usual ongoing landings of Omni Air US troop carriers at Shannon. Over Saturday, Sunday and Monday of the long weekend we recorded four flights with US military call signs, and several others by the same US troop carriers using other call signs. Some of these were flying back and forth from military bases in the US to Kuwait. 
On Sunday we had U.S. Transportation Command 575, in other words a troop carrier with call CMB575. It was another Omni Air troop carrier, this time N351AX its way to Sofia in Bulgaria. From there it went to Gonder in Ethiopia. It returned to Shannon at 11.36am on Monday August 3rd.
The US established joint military facilities with Bulgaria in 2006. Under the agreement, US forces train at Bulgarian bases, although they remain under Bulgarian command.
There is also a major US military base near Ethoipia, in Djibouti. The base, Camp Lemonnier is home to the Combined Joint Task Force – Horn of Africa of the US Africa Command (USAFRICOM). The US shut down a drone base in Ethiopia in 2016, but there are other US State Department links with the country. According to a 2017 Intercept report, in the aftermath of 9/11, the National Security Agency (NSA) forged a relationship with the Ethiopian government that has expanded over the years.
What and who were the flights to/from Ethiopia that came through Shannon carrying?