Three US Military Planes at Shannon During our One Hour Peace Vigil
Posted on:

12 September 2022

By:

shannonwatch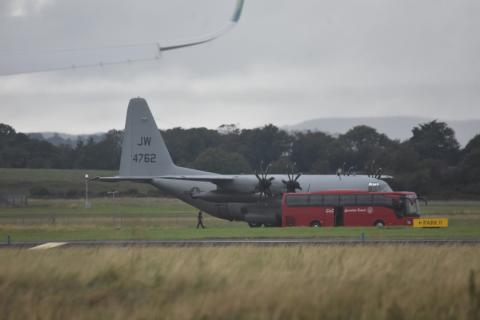 Body:
In the short hour we spent at our peace vigil at Shannon Airport on Sunday (Sept 11th), three different US military aircraft used the airport.
An Omni Air International troop carrier (registration N234AX, call sign OY401/CMB401) sat at the terminal building, alongside an Aer Lingus passenger plane. It came in from Slovenia, and later in the day it took off heading towards the US.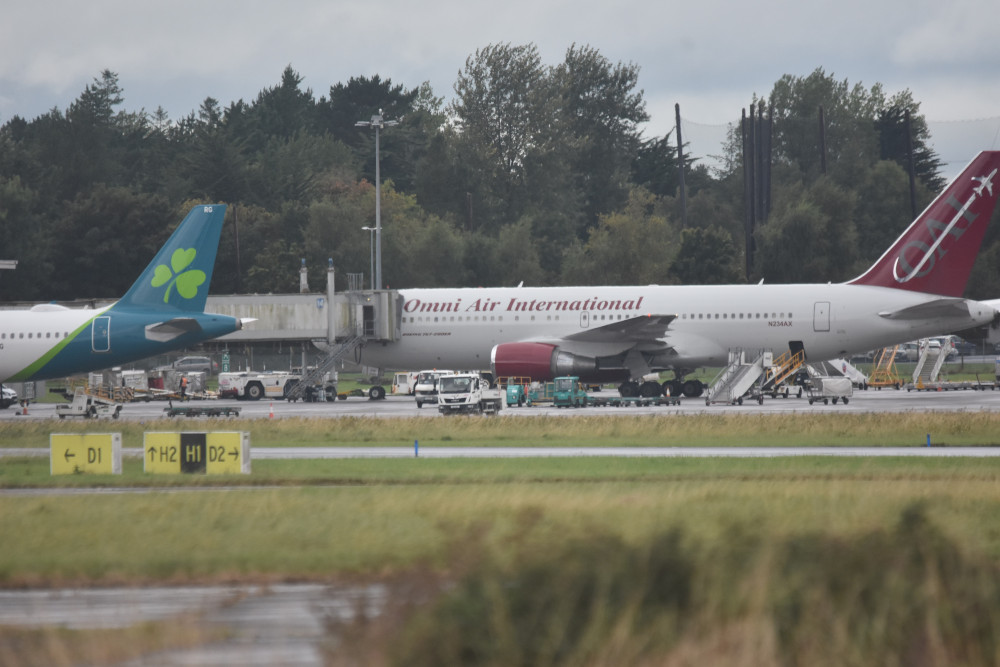 Shortly after 2pm a US Navy C-40A with registration 16-6696 took off from Shannon. It had come from Naval Air Station Oceania in Virginia in the US, and after take-off it flew to Stutgart. From there it went on to Sigonella in Italy.
As we were leaving, another US miitary plane arrived at Shannon. It was a Hercules C-130T with registration 16-4762 and it came from Sigonella.
Naval Air Station (NAS) Sigonella is a United States Navy installation and an Italian Air Force base located in Sicily. It's a hub for US naval air operations in the Mediterranean, and played an important role in NATO's military intervention in Libya in 2011.
Why we had several US miitary planes at Shannon today is something our government will presumably refuse to tell us. This has been the case for two decades; the Minister for Foreign Affairs gives the US military planes permission to land, and the Gardai and Irish Defence Forces provide protection to them.
And all the while, we are being told that we are a neutral country.
Actively supporting foreign military operations, particularly those of the world's largest military, is not the action of a neutral state. The Department of Foreign Affairs claims that Irish neutrality goes hand in hand with our promotion of international peace and stability. But what we recorded at Shannon today is just the opposite.