Posted on:

24 May 2019

By:

shannonwatch
by Mike Ferner
May 24, 2019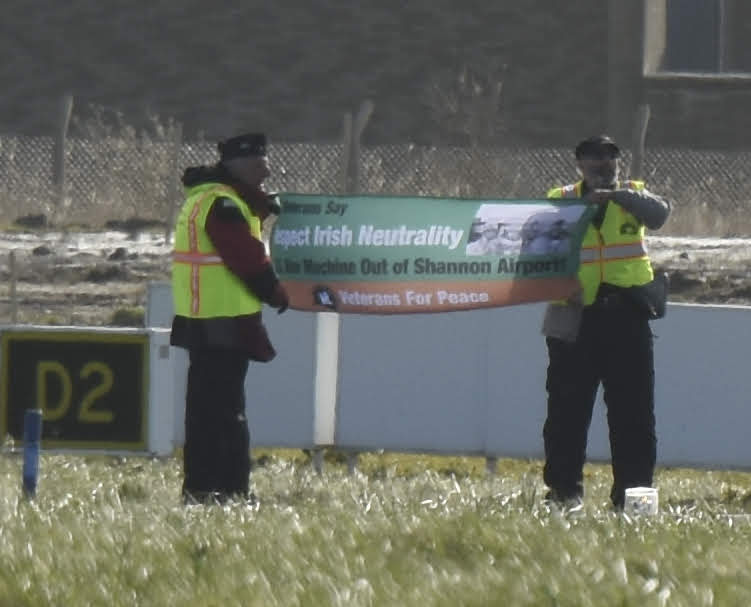 Can a pair of U.S. military veterans and the Irish peace movement topple a key outpost of the American Empire entrenched on the Emerald Isle?  
That's the question a new mini-documentary explores about former Marine Ken Mayers and former Army paratrooper, Tarak Kauff as they begin a third month of activist exile in Ireland following a peaceful act of civil disobedience at Shannon Airport on St. Patrick's Day, walking onto the airfield with a banner that said, "Respect Irish Neutrality.  U.S. War Machine Out of Shannon Airport." 
Effectively using photos and film accounts of troop planes arriving and departing, as well as images of Ireland's "Easter Rising," the Action from Ireland production, "War Crimes Facilitated At Shannon Airport" lets the words of three veterans and Clare Daly an Irish Member of Parliament provide the narration.  They explain how the U.S. military quietly turned the civilian airport into a major hub for troops and weapons en route to wars in the Middle East.  Some three million troops have passed through Shannon since the U.S. invaded Iraq in 2003.